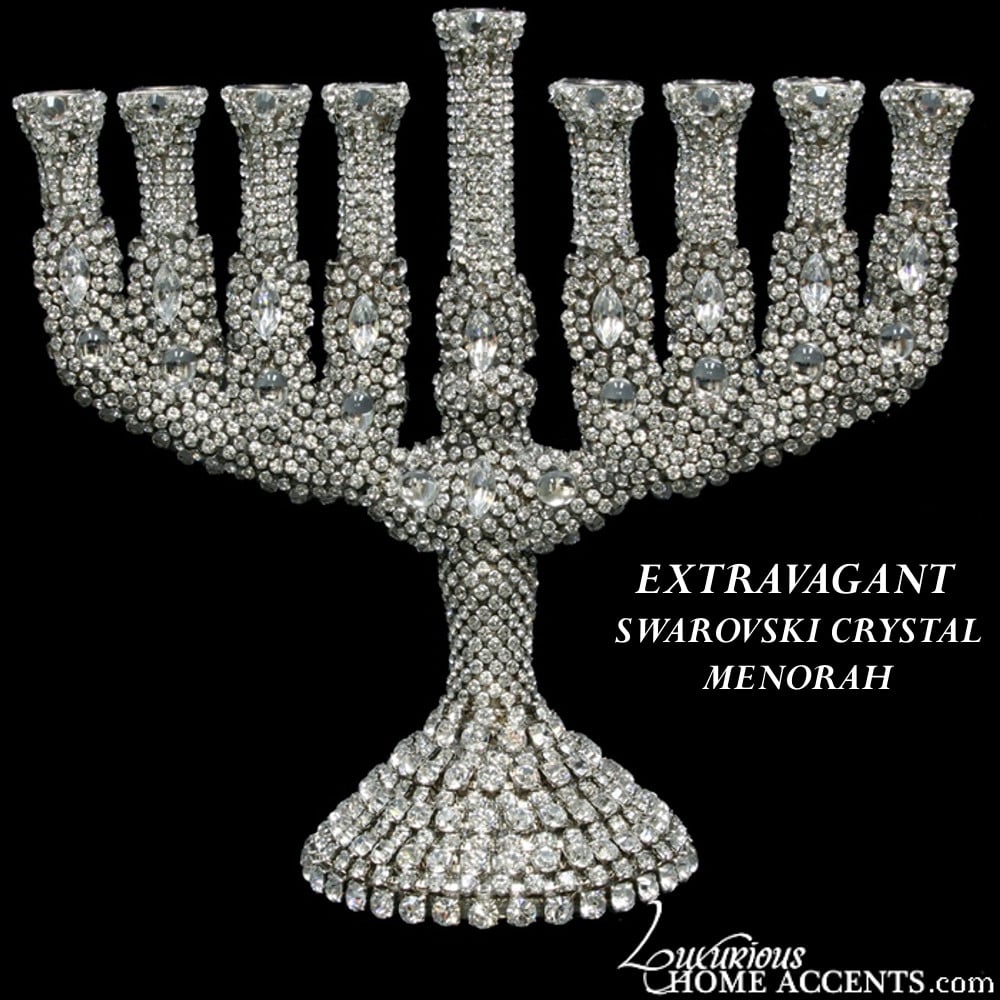 Swarovski Crystal Extravagant Menorah
The Extravagant Swarovski Crystal Menorah is a gorgeous piece of Crystal Artwork . You will not be able to take your eyes off of it.
Hundreds of hand-set clear Swarovski Crystals are embedded into the base.
-----------
Custom made. Please allow 6 weeks to ship. All sales are final. Rush orders may be possible. Please inquire.
Please note that all Luxurious Home Accents are custom ordered just for you. By placing your order you acknowledge, agree and accept that all our products fall under a no refund and a no cancellation policy. All sales are final.
Extravagant Swarovski Crystal Menorah, Jewish Holiday Decor, Hanukkah Holiday Decor, Judaica Menorah, Silver Menorah, Silver Menorah with Crystals, Jewish Menorah Chanukah Gift, Jewish Holiday Gifts, Jewish Holiday Accessories, Judaica, Menorah
Crystal Menorah, Swarovski Crystal Menorah, Unique Menorahs, Swarovski Crystal Menorahs, Swarovski Crystal Wedding Menorah, Bling Menorahs