About Us
Welcome to the world of Luxurious Home Accents.
Since 2004 we have been proud to present a collection of luxury home accents that we feel will enhance your home decor.
As you can see from our selection, we gravitate towards items with sparkle. These products are of the highest quality and have been designed by some of the most famous artisans in the world. You will find that you can seamlessly match or coordinate the designs that we feature. We love to think that the items we feature are 'functional art' pieces.
Many of our Luxurious Home Accents can be used as luxury wedding accessories that transition from the day of celebration to your new home. These items are not frivolous trinkets. The quality and attention to detail that go into each of the products we offer will be appreciated as you use them in your daily life for years to come. Each product has been selected because it is something that we personally love and would want to own.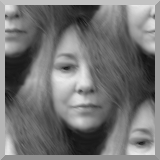 Many of our products are custom made just for you.
All are custom ordered just for you.
The images of the products make every attempt to show you the details.
However, there is no comparison to how exquisite they actually are.
We welcome all inquiries and suggestions.
If you do not see what you are looking for, submit an inquiry on our Contact page and we will do our best to find something perfect for you.
Adrienne Meredith
Luxurious Home Accents
USA Voice Mail Only +1 860.405.0234
Cabo San Lucas Office +52.624.262.7974