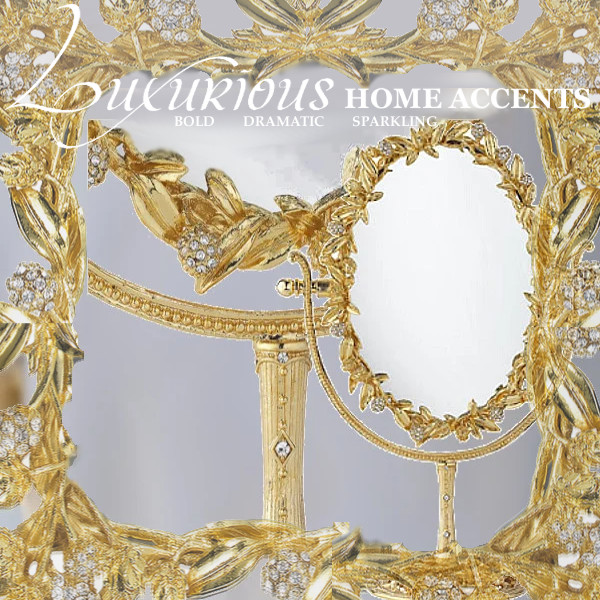 Welcome to Luxurious Home Accents.
In addition to offering extraordinary products for ous discriminating and cherished clients in the United States, we now have an office in Cabo San Lucas, Baja California Sur, Mexico where our focus is on all the finishing touches a home needs to pull everthing together making it a unuque environment.
Home. Vacation Rentals. Hospitality. Luxury Hotel Suites. AirBnB Rental Makeovers. Commercial Design Accents. Artwork. Sculptures. Local Artists Accents.-
Cabo San Lucas, Mexico Vacation Rental Decor and Staging
Custom Artwork. Sculptures. Custom Bath and Vanity Accents Essential and Unique Decor
"Bold. Sparkling. Dramatic" refers to many of our Luxurious Home Accents. Each product on our site is made with exceptional artistic detail. Adding just the right accent can transform any room. Make a plan to add spectacular accents for your home this year.
With the opening of our Cabo San Lucas office, I colaborate with those moving to the Los Cabos area from the US, Canada and other International Locations. Through the use of decorative accents, my mission is to define a unique personality for your new home.
Thematic home decor can be suggested for you either romotely or in person. If you have a room or an entire home, you can send us images or a video so we can suggest the right elements to give the environment a unique personality.
We source our original pieces that work together in harmony. Just because you are relocating to another state or Country, it is important to make it your home, not some other persons idea of a cookie cutter property.
The quality and attention to detail that go into each of the products we recommend for you will be appreciated as you use them in your daily life for years to come. The images of the products make every attempt to show you the details. However, there is no comparison to how exquisite they actually are.
Make your property stand out! Even if you are renting your place for ABB, you would be surprised at the increase you will see in bookings and profit when you property oozes of personality.
Important Notice: All Luxurious Home Accents are custom ordered just for you. By placing your order you acknowledge, agree and accept that all our products fall under a no refund and a no cancellation policy. All sales are final.