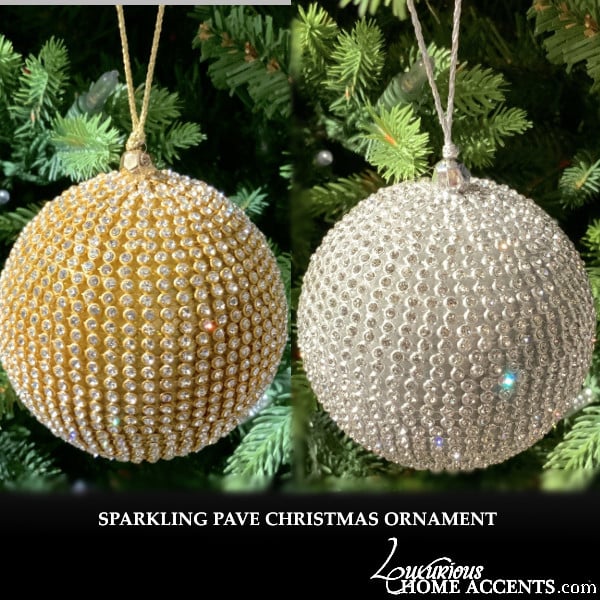 Sparkling Silver or Gold Crystal Christmas Ornaments
We know Xmas has passed, but these charming Crystal Balls are in high demand and sell out way before June. Please place your order asap if you are interested.
These Pave Crystal Silver or Gold Christmas Tree Ornament add the right touch of twinkle to your decorations. Hang them along your Mantel or cluster them in a decorative bowl for high impact as a centerpiece. We will leave it to you to be as creative as possible. They are gorgeous!
3 size options: 3", 4" , or 5" Round
Available in: Gold or Silver
Extremely Limited availability. Order early.
View all our Holiday decor HOLIDAY DECOR 2022.
View our GUIDELINES FOR DECORATING A HOLIDAY TREE for helpful information on how much to order to create the look you desire.
If you are interested in viewing more of our collection, please contact us on our CONTACT PAGE and we will reach out to you to discuss your desires. Please share your color scheme so we can answer you with specific styles.
______________________________
Gold Christmas Tree Ornaments, Silver Christmas Tree Ornaments, Crystal Christmas Tree Ornaments, Unique Christmas Tree Ornaments, Luxury Christmas Tree Ornaments, Christmas Decorating Ideas