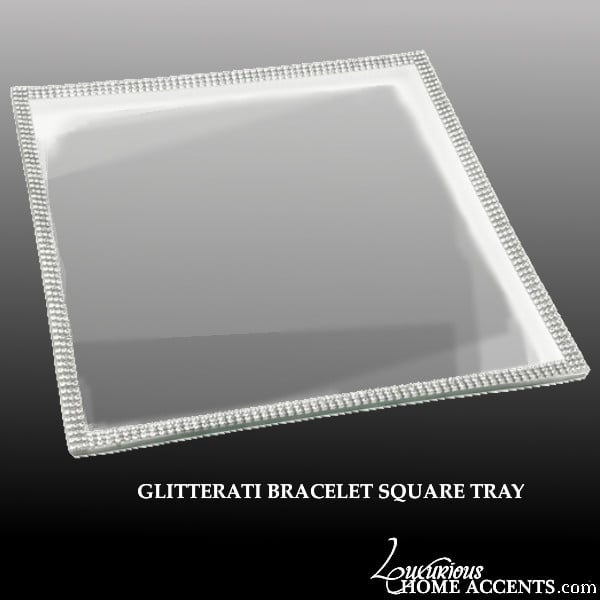 Sparkling Crystal Bracelet Glass Tray
The Sparkling Crystal Bracelet Glass Trays are stunning. You can get a close up look at the trim from the other 2 images on this page.
They feature clear glass in a square shape trimmed with 3 rows of hand applied sparkling crystals.
*Not recommended for serving hot items.
Dimensions: L 9 in. W 9 in. H 1in. Square
Custom order. Approximately available to ship within 3 weeks. All sales are final.
Please note that all Luxurious Home Accents are custom made or ordered just for you. By placing your order you acknowledge, agree and accept that all our products fall under a no refund and a no cancellation policy. All sales are final.