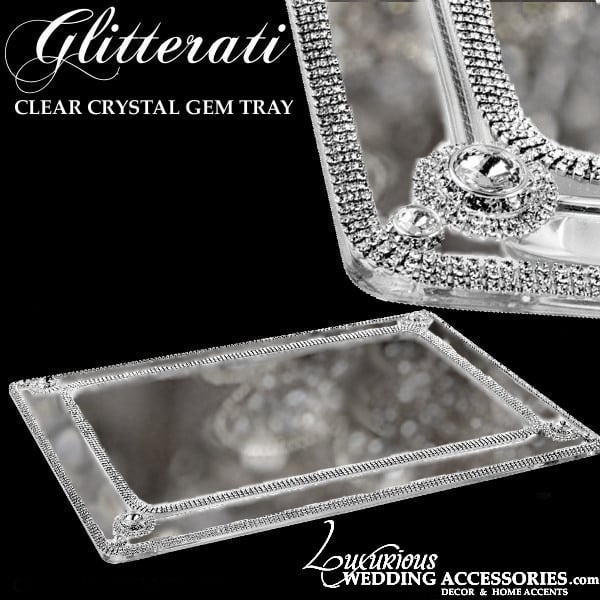 Glitterati Sparkling Crystal GEM Tray
The GEM Serving Tray is a knockout.  Clear glass outlined with a 3 tier necklaced edge of blindingly brilliant sparkling crystals.  The corners glisten will large crystal gems. Use for an Entertaining Centerpiece, Serving Tray or Bedroom Vanity Tray.
Measures L 16in. W 12in. H 2in.
3 Week Delivery Time.
Store Policy: All Luxurious Wedding Accessories are custom made or custom ordered just for you. By placing your order you acknowledge, agree and accept that all our products fall under a no refund and a no cancellation policy. All sales are final.
-----------------------------------------------------
Swarovski Crystal Vanity Tray, Swarovski Crystal Wedding Gifts, Sparkling Crystal Engagement Gifts, Sparkling Crystal Anniversary Gifts. Serving Dishes with Sparkling Crystals, Elegant Home Entertaining Gifts